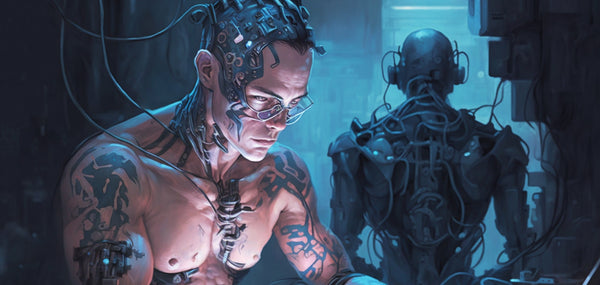 Tattooing with Robots: How AI is Revolutionizing the Art of Ink
I was having trouble putting into words how Ai can help Tattoo artists in their workflow, but why crack my head in two when I can ask my handy dandy assistant, and I believe we are both on the same page!

-

There are several potential benefits of a tattoo artist incorporating AI into their workflow, including:
Improved Design Process: AI can assist in creating more complex designs that are more precise and accurate, saving time and reducing errors in the design process. This can help the artist to create unique designs that are tailored to their clients' specific needs and preferences.

Enhanced Efficiency: AI can help tattoo artists to work more efficiently, reducing the time it takes to complete a design or tattoo. This can also help to increase productivity, allowing artists to take on more clients and generate more revenue.

Better Customer Experience: By using AI, tattoo artists can create more personalized designs that are tailored to their clients' unique preferences. This can help to improve the overall customer experience and satisfaction, leading to increased customer loyalty and repeat business.
-
Along side with the points ChatGPT created, Ai is always fantastic with quickly conceptualizing ideas with clients, changing our minds has never been easier!
Author 
ChatGPT and Javier Antunez